At first glance, there are no historical contacts and links between the United Kingdom and the DRC since the latter country had not been colonised by the former; post-colonial Africa is still dependent on its colonial ties.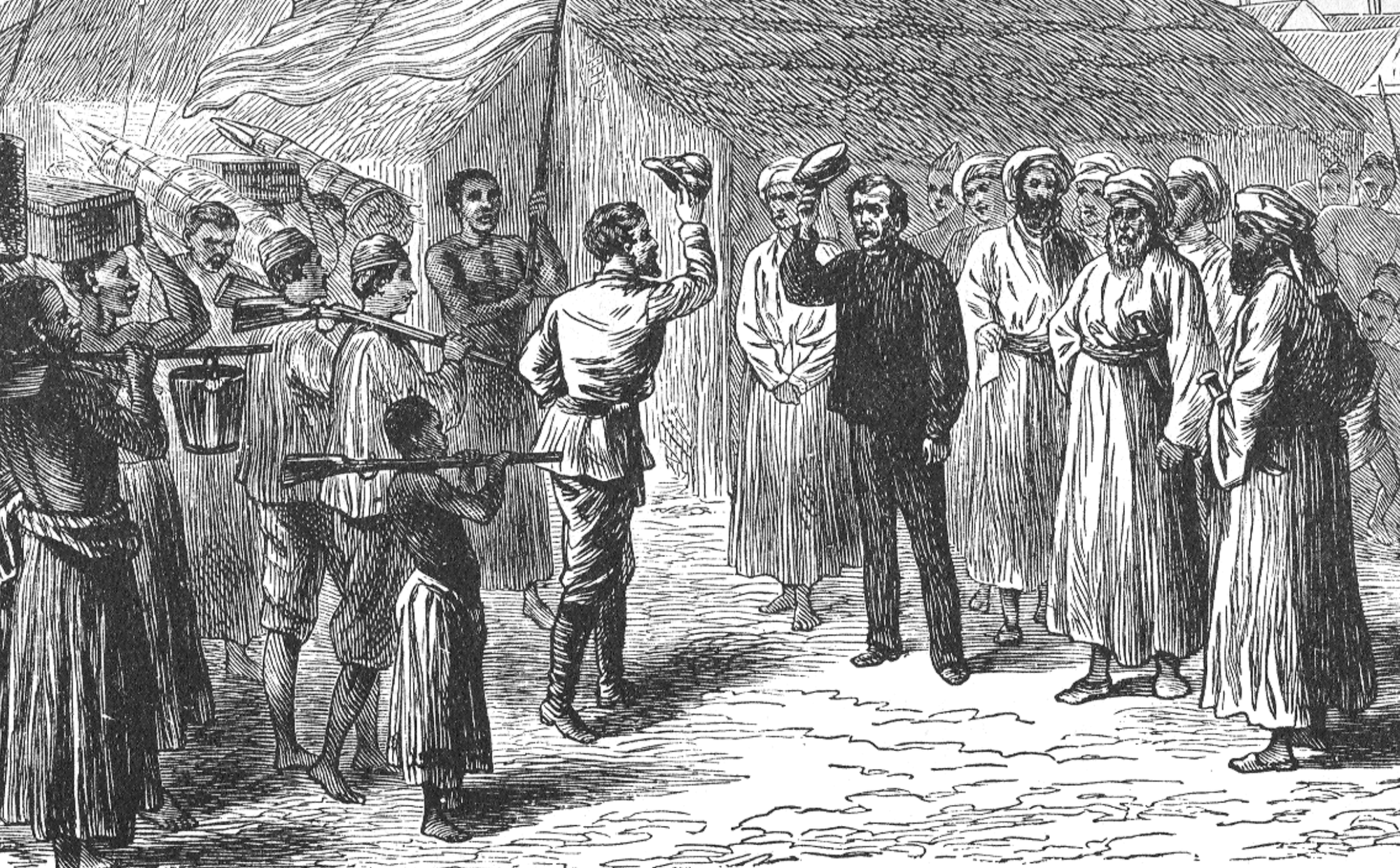 And yet, history teaches that the first European explorer to have traveled extensively and explored the DRC was a British, HENRY MORTON STANLEY, whose birth name from Wales, since born in the small town of Denbigh (north of the Pays de Wales) was John Rowlands.
The life of this young man who is a model of "self made person" as he learned almost everything from himself until becoming one of the great journalists reporters in the world,. Everything changed in his life after his meeting with the Protestant missionary and British doctor of origin of Scotland, Dr. DAVID LIVINGSTONE.
We are in the middle of the 18th century. With the then evolution of the world and the sciences, the scientific curiosity of Europe pushed explorers and adventurers to visit and explore Africa. The mouth of the Congo River was explored in 1483 by the Portuguese Diego Cao. And, one of these rivers that arouses curiosity since mentioned by the Egyptian Pharaohs zqs the Nile River. Unraveling its mystery and especially its source looked like the research and finding the Holy Grail.
It was two Britons Burton and Speke who visited the present-day Lake Tanganyika region. Unfortunately, the two came back with two contradictory theses: for Speke, the Nile source was towards the current Lake Victoria (history will show that he was right), while for his alter ego, it was Tanganyika, thesis that agreed Livingstone, an old connoisseur of Africa. He was than sent there and for years no one had heard from him. Finding him and bringing back his stories became another mystery.
After some failures, Stanley entered the race and met Livingstone in Udjidji, on the east coast of Tanganyika and Stanley wrote to have then immortalised this scoop with a quote greeting the old man by: "Dr. Livingstone, I presume". It was November 10, 1871.
This changed the history of the exploration of the world. After Livingstone's death and burial without solving the mystery, Stanley was again encountered in the region and solved the problem, but, after three years, mostly explored the Congo River from its source to its mouth. On his return, he was again sent to Congo by Leopold II and there contributed to the founding of the Congo within its current borders.
Alas, those stories and histories having many annecdotes is hardly known and requires to be exploited especially that, it is currently that the archives of Stanley (buried in Pitbrigh/Surrey, South of London), nicknamed in the Congo then by "Bula Matari", are available. SoPPro and Norbert MBU-MPUTU became experts in this story until then by publishing the first evey book, evailable materials and tools and maps.