Better known in the circles of the book lovers and the Congolese literary for his novel "Ville-morte" (Kinshasa Mediaspaul, 1999, 2006 - https://comitedelecturenordsud.wordpress.com/2012/03/27/ville-morte-de- norbert-mbu-mputu-2006/) which represents a flagship novel of the post Zamenga Batukezanga period and in the footsteps of Charles Djungu-Simba's "On a échoué", and currently internationally for his masterpiece "L'autre Lumumba" (https://londonaggiornamento.wordpress.com/2019/01/27/norbert-x-mbu-mputu-lautre-lumumba-un-assassinat-sur-la-ligne-de-front-de-la-guerre-froide/), Norbert MBU-MPUTU generally says that he came to literature by chance. As far as he can remember, as he will publish in an autobiographical novel, it was his late father, an agronomist (during those years of African independence when agronomists were great and important gentlemen) who inspired him. As his father was one of the few in villages and rural areas who could read and write, for they also had a bookshelf in their house with reports and books and young Norbert spent his time turning pages of these books and, leafing through comics, imitating them, his father once told him: "After spending his time reading other books and other people's written stories, once in his life, before his head fell bed and his nose does not rise definitively to the sky, every man must also in his life start telling his own stories and writing his story, in his own words, so that others can read it too ".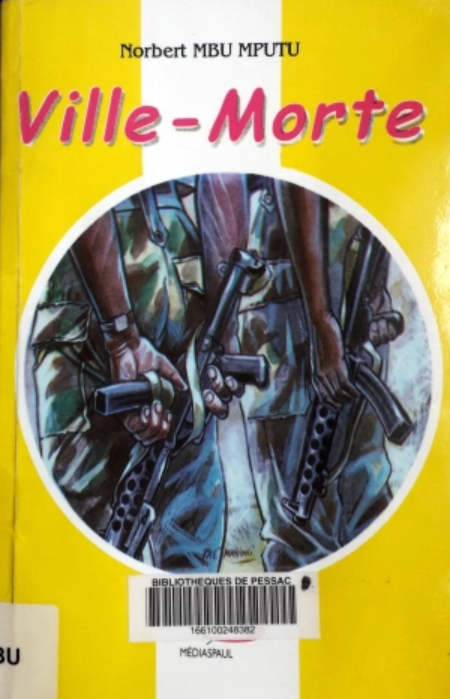 Then, this other lesson of openness and network learned from the one to force himself to claim to be one of the disciples, Charles Djungu-Simba: "when a manuscript is not ready to be exchanged and to share with someone who could read it, never mention it, because everyone keeps saying that they have manuscripts rotting in drawers… Never believe that by reading your manuscript, your ideas would be stolen; the world is so full of ideas that yours might just be a drop in the ocean. "
By the way, even having successfully studied letters and literature section at the Minor Seminary of Bokoro (because he wanted to become a Catholic priest when he was young), Norbert had rather skills for mathematics and sciences and had never liked and passed his French and Latin lessons, while their Latin teacher, a priest, kept reminding him that he would made a living by becoming a writer; by the way, he had writing skills, but he was just lazy. The trigger came at the age of 26 when he published his first book of poetry in Paris, "Lueurs mélancoliques", after another mentor introduced him to writing for local and national newspapers and Catholic magazines.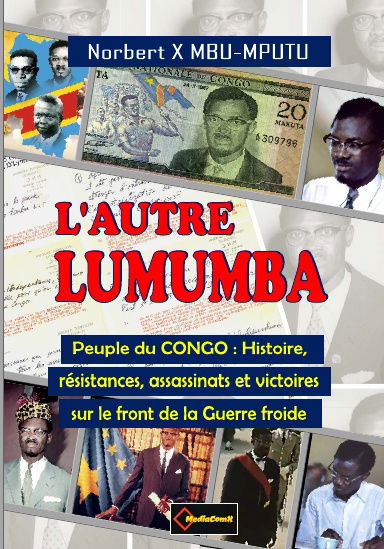 Born in DR Congo, often using his writing name Norbert X, Norbert MBU-MPUTU lives in Bristol, after ten years in Newport / Wales (United Kingdom). Twice winner of the "Unltd Millennium Awards", he is the founder and coordinator of "South People's Projects / SoPPro" (www.soppro.co.uk), an international charity he founded, and also coordinated the Community Space Partnership (Newport), a network of eight community organisations. Former worked as secondary school teacher, a civil servant, a UN international civil servant and a Team Leader (Program Director) of "Riders for Health", a British international NGO, he has also served as trustees, board member directors and members of many projects, organisations, associations and campaigns for Africa and the Congo: Church Action on Poverty, Anti-Poverty Network Cymru & Sub-Saharan Advisory Panel (Wales), Ambassador for the Fight against poverty, Free Fair DRC, Wales Peace Institute, United Nations Association Wales, Pen Wales, Ambassador of the City of Newport, Extractive Industries Transparency Initiative Multi-Stakeholder Group / UK and The Diaspora Changemakers "(sponsored by Comic Relief, DFiD, RSA and Common Purpose).
Having coordinated the project "Bamonimambo (Les Témoins): Congo and Wales Roots and Routes", sponsored by Heritage Lottery Found, a project in the footsteps of HM Stanley; he designed the Congo-British Isles Historical Links map (map of common historical sites between the Congo and the United Kingdom) and, above all, rediscovered, by chance, the graves of "The Congo Boys" (the Congolese boys) brought to North Wales in 1884 by the Reverend William Hughes who had founded in 1891-1912 "The Congo and African Institute of Wales" in Colwyn Bay. He has now become the expert on these two champions of the common history of the United Kingdom and the Congo and is always welcome in the three towns of North Wales: Denbigh (birthplace of HM Stanley), Colwyn Bay (where are the graves of Reverend Hughes and the Congolese children) and the University of Bangor where the archives of this project are kept.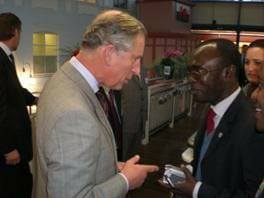 But, as Norbert keeps saying, his modest life took a new positive direction after his meeting, by chance, with Stefan Bekaert during a holiday in 1995 in Bokoro, his home. Stefan was a student in Anthropology from the Catholic University of Leuven in Belgium and came for his PhD researches. Stefan was accompanied by his firl-friend Hilde who came to join him. The irony was that Stefan was host to the Babai's Traditional Chief, Mojuu Iyulu Mbuyulu, which Norbert was surprised to discovered that he was in fact his blood grandfather, which was hidden from him since childhood for religious and cultural reasons.

Not only that this meeting that became a friendship and a fraternity will lead Norbert to collaborate with Stefan after his return to Belgium until his PhD in October 1997: System and Repertoire in Sakata Medecine. Democratic Republic of Congo, published posthumously (Acta Universitatis Upsaliensis, Uppsala, 2000). As sadly, Stefan died in a tragic accident four months later.
The invitation by the latter's family, by the university and above all by Stefan's PhD director, the late Professor Renaat Devisch, renowned anthropologist who adopted Norbert, became real new doors for him until then. Not only that Norbert collaborated henceforth with Professeor Devisch "Centre d'Études Africaines/African Studies Centre", but he also studied after anthropology by specialising in researches on witchcraft, according to his new mentor Professor Devisch's definition, "the endogenous knowledge" .
The latter, along with Professor Bruno Lapika Dimomfu, anthropologist and director of the "Centre de Coordination, Recherches et Documentation en Sciences Sociales" (CERDAS) for Sub-Saharan Africa at the University of Kinshasa, organised one of the first learning computers laboratories in Kinshasa, "Informanet" and this project was led by Norbert, after appropriate training and courses in Belgium. They trained many young people who could not have the possibilities of going to the university of thus develop new skills; this project itself then being under the umbrella of another larger exchange of researches and researchers between Belgium and the DRC: "La Maison Africaine", based in Kinshasa and coordinated also by Norbert .

This story is told in a recent book to finally celebrate the mourning of his friend and brother: Deux princes de retour : l'un Noir, l'autre Blanc. Récit initiatique Sakata (https://www.lulu.com/account/projects/1qk68zng; ISBN 978-1-716-96597-5).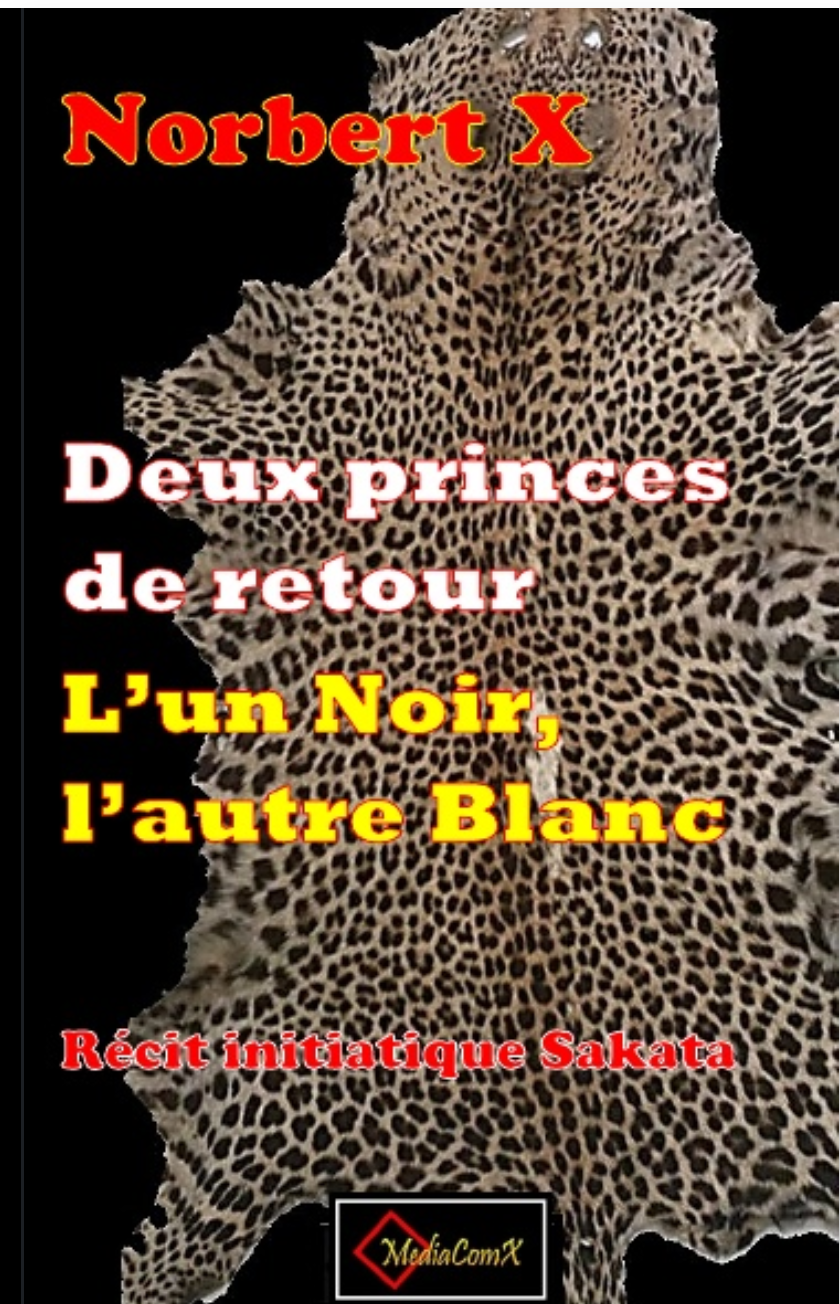 Former researcher at the "Centre d'Études Ethnologiques de Bandundu" (CEEBA DRC / Austria) by the late Professor Father Herman Hochegger, and member of the "Centre for Migration and Refugee Belongings" (CMRB) at the University of East London, he studied philosophy (MA), anthropology and sociology, journalism, ICT (Computer), Film (University of East London) and having completed Master in Charity Management courses at St Mary's Catholic University (London), Norbert has published numerous articles and books (poetry, novels, essays, research) on his favourite subjects: migration, asylum and refugees, multiculturalism, dialogue between cultures and especially on his field of expertise, "the witchcraft" according to the definition that gives his godfather, the late Professor Renaat Devisch of the Catholic University of Leuven (Belgium): an endogenous knowledge.
Journalist (formerly of Radio Elikya, the Catholic radio station in Kinshasa, contributor in Catholic reviews and magazines including Renaître, Congo-Afrique, L'Avenir, Notre Epoque, Exode and Congovision-USA and often invited by the media (RFI, BBC) on Africa and the Congo, he is the permanent British correspondent of MNG Radio Paris, collaborates with the international media and publishes articles in many magazines around the world: Qfter having edited in London Congo ya Sika Magazine, he launched his editing, publication and digital billing company: MediaComX Ltd ..
Norbert's community work and involvement since arriving in the UK has been recognised with numerous awards, diplomas and recognitions and his next dream is to return to his village where he began to learn and write to set up a cinema forum project, to build a school there and bring bikes there, a way to follow in the footsteps of his late father and realize his dream of fighting poverty. He has just published his latest book in French, L'autre Lumumba. Peuple du Congo, histoire, résistance et victoire sur le Front de la Guerre froide (The Other Lumumba. People of Congo, History, Resistance and Victories on the Cold War front line"(738 pages - https://www.lulu.com/shop /norbert-x-mbu-mputu/lautre-lumumba/paperback/product-1564wp4y.html) and a first academic article in collaboration with Dr Joe Trapido (SOAS / London) in the prestigious "Journal of Refugee Studies" of the University of Oxford on "Combattants" or the politically engaged British Congolese diaspora: "Les Combattants— ideologies of exile, return and nationalism in the DRC" (https://academic.oup.com/jrs/advance-article/doi/10.1093/jrs/fez115/5851540).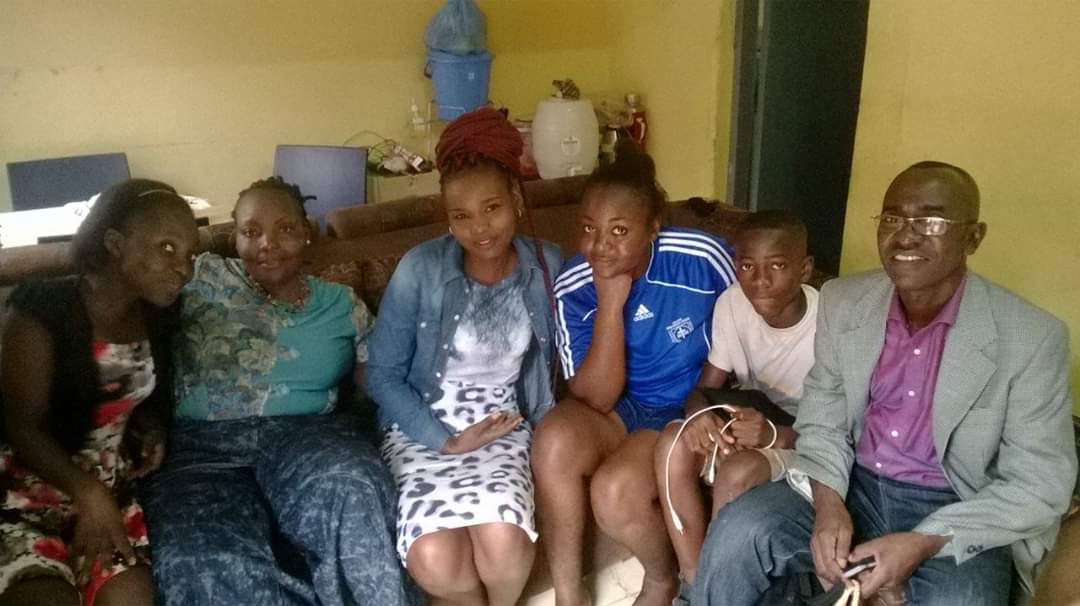 And, in another philosophical/anthropo-sociological essay questioning and analysing in depth the unified and united mosaic culture of the Congolese, from the lessons and drawing inspiration from "the negritude", Norbert proposes the use of the concept of "La Congolitude " zhich he defines as being "the Congolese culture in its mosaic unity; the Congolese in what he is and is peculiar to others and keeping him united in a continent space symbolized by the waters of his river basin, unifying him ".
Norbert is married and has four children.